Choosing a Park In North Wales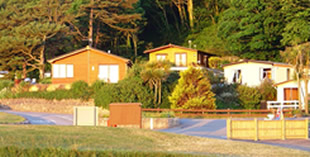 There are so many things to consider when buying a holiday home and choosing the right holiday park to site the caravan only our tips may help you make the right decisions.
What do you require in a holiday park?
Decide what fits your family life style and holiday requirements. If you're a family with young children, kids clubs and entertainment might be key or if you enjoy the outdoors then being close to the sea or mountains may be a must.
Alternatively, you might be seeking peace and quiet, to relax in beautiful surroundings and enjoy great walking and cycling close to hand. Once you have listed your ideal requirements, visit as many parks as possible to see what you do and don't like.
It may be that you will be letting friends and family members use the caravan so keep a thought for these opportunites (although many parks do not encourage letting the caravan).
What area of North Wales?
There is so much choice of holiday parks North Wales – try to narrow it down to places that you like holidaying in or an area that you go to a lot as it holds a special interest for you. Also, consider the distance from your home so you can make the most of both long and short stay holidays.
On your chosen park is there a plot that you are happy with?
Static caravan parks have different areas and some will suit you more than others. Also, have a chat with potential neighbours to get to know the people you will be living near. A skillful site owner will ensure that niegbouring owners are complementary and add to the experience rather than become an annoyance.
Static caravan site fees?
Do the amenities available or the location of the park justify the cost? The fees from one static site to another can vary quite dramatically depending on the facilities available so consider carefully what is important to you.
There are sometimes 'gate fees' to allow your caravan on the site and also various restrictions over the age of caravan and who you can buy from.
Make sure you can afford the static caravan insurance
Most caravan sites offer static caravan insurance cover and some will attempt to persuade all potential buyers to purchase their insurance from their associated partner. Before signing anything explore other companies and options, the internet provides much information on this and may be a much better bet for getting a competitive quote.
Static caravan bedrooms and living space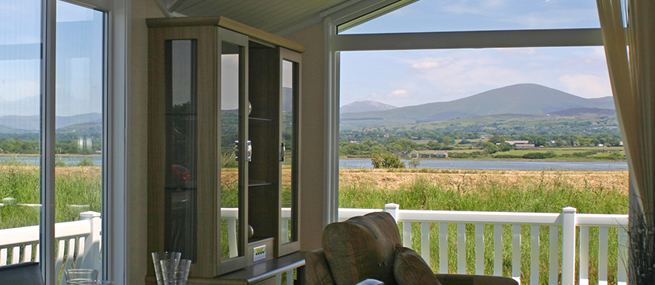 Modern caravans have come on massively and the use of space with various inventive systems and computer design means that you will have an airy comforatable area to enjoy quailty time.
Make a list of the priorities for your dream holiday home, as there is a massive difference between a 10' or 12' wide static caravan and the total floor area. Consider if one bedroom with large living space that converts for your occasional visitors is enough or do you need 2/3 bedrooms to sleep a large family and if you're taking a dog where it will snooze? Do you want to cook brilliant meals in a large kitchen or are you going out to eat? Once you've decided these and other requirements you'll find shopping for the correct holiday home easier.
The Money
Fees at different sites can vary very widely, as can the sales techniques. We have come across sites with high pressure sales techniques and these should really be avoided as rewarding this kind of behaviour does nothing for the industry.Accommdation and places to stay blog My World Tours lists up to date news and information about costs and places to go via their blog.